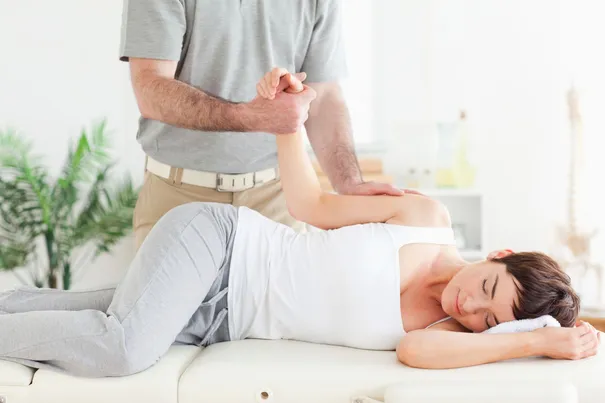 Chiropractic adjustments are a very effective tool for natural health and healing. Learn more with the facts below from Dr. Paul Bryngelson at Dream Street Chiropractic in Florence, KY.

5 Facts About Chiropractic Adjustments
If you're like many people, you have a few questions about chiropractic adjustments, how they can help, and whether or not they are right for you. Dr. Bryngelson and the team at Dream Street Chiropractic in Florence, KY share six facts below to help answer those questions.
Your Back Isn't Actually Being Cracked
It's true that chiropractic adjustments typically create a cracking sound, but that isn't the sound of your bones snapping. It's actually the sound of little pockets of gas that have built up between your joints popping.
They Are Performed By Doctors
Believe it or not, chiropractors are actually doctors. They attend medical school like other doctors. The difference is actually in what they choose to specialize in. Think about a gastroenterologist versus a cardiologist. Both attend medical school, only one specializes in the digestive system while the other specializes in the cardiovascular system.
Chiropractors choose to focus on the neuromusculoskeletal system, nutrition, and other related fields. You can trust that your adjustments are being performed by a well-educated doctor.
They Treat a Variety of Pain and Injuries
Many common pains lie within the neuromusculoskeletal system, including:
Headaches
Lower back pain
Sciatica
Neck pain
Hip pain
Shoulder pain
Foot and ankle pain
Adjustments are effective in treating these issues, as they focus on restoring alignment and health of the neuromusculoskeletal system.
They Can Be Done By Hand or With Instruments
Not all adjustments are performed by hand or require forceful, twisting movements. Chiropractors utilize special tools that can provide adjustments gently and precisely.
They Can Actually Help You Sleep Better and Improve Your Mood
It can be difficult to sleep and feel good when you are in pain or when the body's organs are stressed. Adjustments can help relieve tension and pain while ensuring optimal health throughout the rest of the body. This helps you sleep more restfully and can improve your overall mood.
If you have any questions about chiropractic adjustments or would like to schedule an appointment with Dr. Bryngelson, you can reach our team at Dream Street Chiropractic in Florence, KY by calling (859) 647-7950.